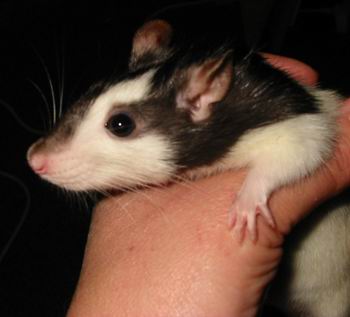 Dob: 9th March 2004

Parents: unknown

Description: Black jester blaze

Weight: unknown

Health: very good so far

Disposition: This little girl is as sweet as they come

Comments: Kyla's mother came from a feeder breeder and gave birth when she was only 7 weeks herself. She is only one of two surviving babies from this litter, and the only surviving blaze although three were born. She was taken from her mother at less than two weeks of age and Lightening who had a litter of four at the time bought her up as one of her own.